TEXEL AND KLM
There have long been close ties between Texel and KLM. The first scheduled service began on 1 July 1937, a few days after the opening of the airport in Eierland. All expectations for 'Line 523' were amply exceeded in part because of the booming economy. The initial planning was for three flights a week, but soon they were airborne every (working) day.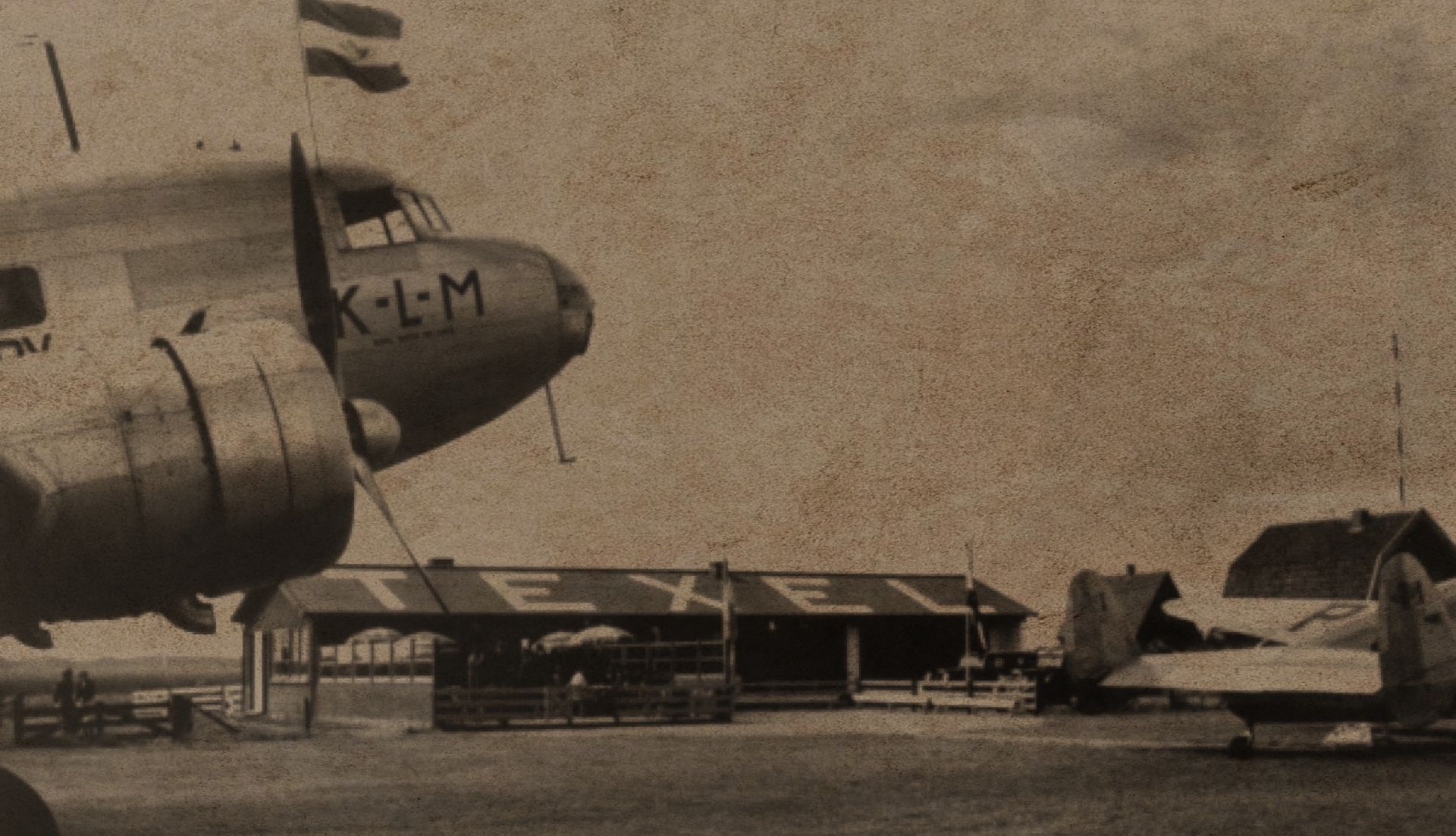 2,812 PASSENGERS CARRIED
Some 2,812 passengers were carried that July and August alone. After the summer service was extended to 20 November, 1937's total even hit 3,349, not including passengers on sightseeing tours.
It was striking that more people flew from Texel to Schiphol Airport than vice versa. It appeared that some arrived on the island by TESO ferry, then returned home by KLM. Among the unusual passengers in July 1937 were two ram lambs, flown to Eindhoven via Schiphol.
'Blauwe Texelaars'
In the first year KLM used Fokker F.VIIa aircraft, which very quickly became known as the 'Blauwe Texelaars' or Blue Texelers. From 16 May 1938 the Douglas DC-2 became the standard aircraft, raising passenger capacities from nine per flight, to fourteen.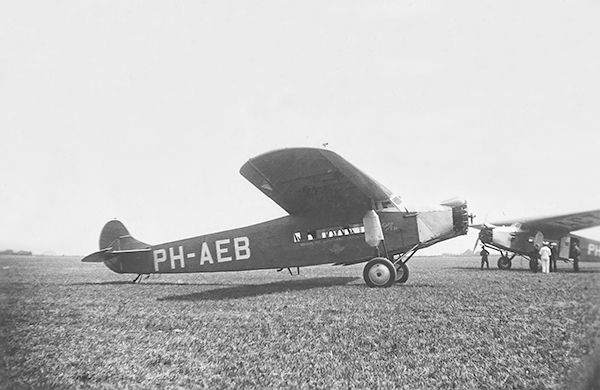 FOKKER F.36
A particular attraction was the arrival from Groningen of the four-engined Fokker F.36 'Arend' (literally Eagle), at that time KLM's largest aircraft. A crowd of 1,800 spectators was on hand to watch just two passengers disembarking. In total over the summer of 1938 KLM carried no fewer than 5,387 passengers from Amsterdam to Texel or vice versa.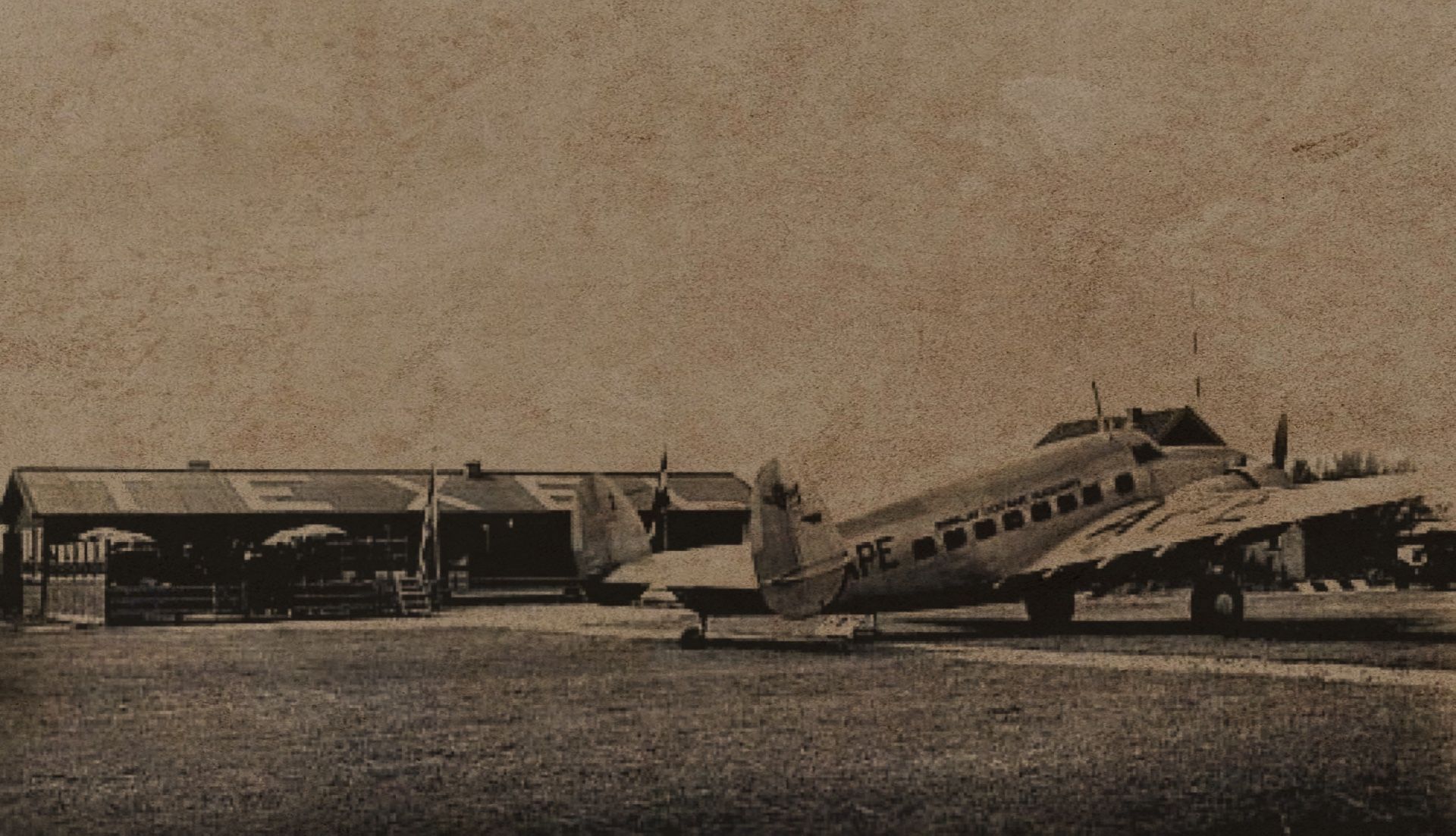 SECOND WORLD WAR
The Second World War already cast its shadow in 1939. The authorities immediately prohibited any photography of the airport, given that a large military hangar had been located in one corner since the end of March and it certainly wouldn't be desirable to photograph the military planes.
The flying season was soon cut short. Tensions between Germany and Poland escalated and the Dutch government announced a general mobilisation. With civilian pilots likely to be drafted, KLM cancelled many of its minor services, including that between Schiphol and Texel. Nevertheless 1939 still saw some 2,863 passengers carried between the two destinations.
The scheduled service would not be reinstated. The Netherlands also found itself at war in 1940, and after liberation it took until 1953 before the destroyed airfield could be reopened. Regular KLM flights were thus a thing of the past (for good).